James Harry Cutts III
Gift List
Updated for Christmas 2010
---
General Wish List at Amazon.com:

(There are 108 items on this list. Some of these items are duplicated in the following list pulled from my usual source of Christmas lists. Updated 10/29/2010 8:41AM)
---



CA$H - Cash is always a stylish and well accepted gift.


Books


Proficient Motorcycling by David Hough Thank you very much. If you know other motorcyclists, recommend this book to them.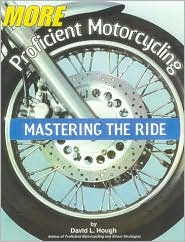 More Proficient Motorcycling by David Hough
(see http://search.barnesandnoble.com/booksearch/results.asp?WRD=proficient+motorcycling&z=y&r=1)
BMW R850, R1100, R1150 and R1200c 1993-2005 by Clymer Publications Staff (see http://search.barnesandnoble.com/booksearch/isbnInquiry.asp?z=y&EAN=9781599690407&itm=7)

Chronicles of Narnia by C.S. Lewis(see http://search.barnesandnoble.com/booksearch/isbnInquiry.asp?z=y&EAN=9780064471190&itm=4)


Clothing
Balaclava –

Thank you, James IV, and for the baklava


Brown belt 38" – I've lost some weight!



Food – (Please note as food products are consumables they are always welcome.)

Cashews – (Please note as Cashews, not as cashew butter, or cashew brittle)
Assortment of Tea Bags - Caffeinated or Decaffeinated
Chocolate


Thank you, Lynn and Dick for the brilliant combination of Cashews and Chocolate.





A note about Motorcycle Gear: When I took my motorcycle safety course, one of the instructors greeted us by saying "Welcome to you next, most expensive hobby." She was quite right. I suspect that the high prices associated with motorcycle gear is in part that there aren't a lot of motorcyclists who haven't created a sufficiently mass market. Another issue is the ruggedness that needs to be built into motorcycle gear. The Zumo Motorcycle Navigator GPS unit needs to be designed to be completely waterproof and operated by people using their gloved left hands. Most motorcycle gear needs to be completely impervious to weather, not a normal concern with traditional automotive gear. In one of the discussions about replacement radios for motorcycles, it was suggested that the marine quality radios make a good alternative.

See also my Motorcycle BMW R1200 CLC Farkle page

Garmin Zumo 550 Motorcycle Navigator

Motolight Caliper Mount Light Set https://www.motolight.com/proddetail.php?prod=CaliperMountLightSet In the Chromeheads form there is a discussion thread titiled "Has anyone tried Priority Lites?" This thread includes a couple of interesting quotes:

Yea! I would recommend installing motolights.They are a bit pricy but the visability is like ridding a big rig with highbeams on. From the first ride I took after I installed them it was very apparent that caggers see me way farther in advance. I am going to put them on every bike I own.

Ditto what Brrider said. After I installed the Caliper mount Motolites, Cagers immediatly began to yield (see me) even on a bright summer day.
Motolites product is not cheap. All components are "best of". And their tech support if needed is 110%.



Respro Foggy Breathguard #S1558 - A comfortably thin, stretchy neoprene face guard that helps eliminate visor and face shield fogging on cold days. Fits (via hook and loop) into all full face helmets. Comfortable in use. Eliminates the need to tip the shield open at every stop. http://www.aerostich.com/product.php?productid=17931&cat=309&page=1 Even with my new full face helmet I am having fogging problems.
Rain-X – I have been told by relatively reliable sources that RainX works very nicely on both the outside and inside of helmet visors. http://www.amazon.com/Rain-X-7-oz/dp/B000AMGYNK





Bike Cover by BMW for R1200CL (or equivalent) http://www.ascycles.com/detail.aspx?ID=1441

Radiantz Tour pak Light with turns http://www.radiantz.com/cart/239.html Thanks Robin.

SignalDynamics BackOFF Brake Light Signal Module http://66.252.233.21/products/Modules/xp.asp

Roadcrafter One Piece Suit #120 HiVis Color There has been some discussion of the relative merits of one piece verses two piece rain suits. http://www.aerostich.com/product.php?productid=16133&cat=249&page=1 http://www.aerostich.com/catalog/US/HiViz-Motorcycle-Suits-sp-19.html

BMW - R1200CL Miniature 1:10th Scale in Mojave Brown http://www.ascycles.com/detail.aspx?ID=2648




Just Flight/Aeroplane Heaven Avro Lancaster http://www.flightsim.com/cgi/kds?$=main/review/lanc/lanc.htm

Aeroplane Heaven - Hawker Hurricane [APH-150] http://www.fspilotshop.com/product_info.php?cPath=2_69_20&products_id=659

Aeroplane Heaven - Spitfire Mk1 CFS3 [APH-190] http://www.fspilotshop.com/product_info.php?cPath=2_69_20&products_id=661

Abacus - MILITARY AIRCRAFT COLLECTORS EDITION [ABA-165] http://www.fspilotshop.com/product_info.php?cPath=2_69_20&products_id=434

Flightsoft - Fly to Great Britain [FLS-170] http://www.fspilotshop.com/product_info.php?cPath=2_69_19_59&products_id=1006

Horizon Simulations - VFR Scenery Part 1: Eastern & Northern Eng [HOR-110] http://www.fspilotshop.com/product_info.php?cPath=2_69_19_59&products_id=453

Horizon Simulations - VFR Scenery Part 2: Central & Western Engl [HOR-130] http://www.fspilotshop.com/product_info.php?cPath=2_69_19_59&products_id=352

Horizon Simulations - VFR Terrain England & Wales [HOR-105] http://www.fspilotshop.com/product_info.php?cPath=2_69_19_59&products_id=350




Cassette player http://www.bestbuy.com/site/olspage.jsp?skuId=4157049&type=product&id=1051384753565

Turntable I have the turntable, I am now needing a needle for the beast.

Sub woofer




I would like an old-fashioned PDA (Personal Digital Assistant) that doesn't require a phone service. (That is why I refer to it asold-fashioned.)

HP Deskjet 3650 Ink-jet cartridges Black

HP Deskjet 3650 Ink-jet cartridges Color

Paper for my printer - something like this: Office DepotŪ Copy Paper, 8 1/2" x 11", 105 (Euro)/92 (U.S.) Brightness, 20 Lb, Ream Of 500 Sheets


Amazon.com
BarnesAndNoble.com
Buy.com

Alabama CD - have
Super Hits
Greatest Hits II
Hummel, Trumpet Concerto in E-Flat, Ole Edvard Antonsen, Trumpet http://www.amazon.com/Trumpet-Concertos-Franz-Joseph-Haydn/dp/B00000DNSU/sr=11-1/qid=1163642944/ref=sr_11_1/103-9638466-4899030)
Brahm's 1st symphony Scottish symphony
Andrew Lloyd Webber highlights and complete shows - have
Phantom and Requiem
Jesus Christ Superstar
Aspects of Love
Bassoon Concertos
Zelenka's Sonata No. 5 in F for 2 oboes, bassoon, and continuo, performed by the Zelenka Baroque Players on Capriccio 10 075.
Complete Gilbert and Sullivan Opera on CD - have
H.M.S. Pinafore
Mikado
Yeoman of the Guard
Trial by Jury
Bassoon Concertos
Oboe Concertos - have Bach BWV 1053, 1055, 1059
Trumpet Concertos
Mozart - Opera Highlights - would suggest Abduction from the Seraglio
Mozart - Other Music - have Please, not piano concertos.
Zampfir music - have
Love Songs
Harmony
Classics by Candlelight
Christmas at Notre Dame Basilica
He has written some classical style music that is wonderful.
Bach CDs
Neil Diamond's new CD of Old Songs

Veggie Tales: Josh and the Big Wall
Any Clint Eastwood directed by Sergio Leone (DVD) – have
Fist Full of Dollars
For a Few Dollars More
The Good, The Bad and The Ugly (DVD)
Jackie Chan (DVD) – have
Rush Hour
Rush Hour 2
Shanghai Noon
Shanghai Knights
The 36 Crazy Fists
Galaxy Quest (DVD)
The Last Starfighter (DVD) have in VHS
Ladyhawke (DVD) have in VHS -

Thank you, Lynn


Ray Harryhausen's movies (DVD) – have Would suggest:
Sinbad and the Eye of the Tiger
The Golden Voyage of Sinbad
Jason and the Argonauts
The 7th Voyage of Sinbad